Classic Wonderhouse
1
Unitouch technology:
3D printing and varnish coating — feel the edges of mountain slopes and the softness of foliage at your fingertips
2
Various piece types reflect the theme of the illustration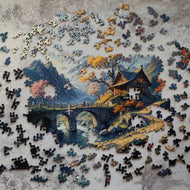 3
Challenging and fun to build: 500 abstract-shaped pieces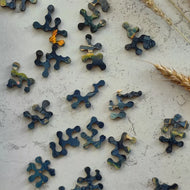 4
Mountain landscape that can be hung on the wall using a special gluing system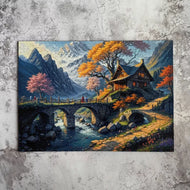 5
Wear-resistant and durable HDF material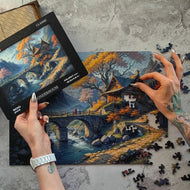 frequently asked questions
How does the size of the pieces differ for the puzzle sizes – S, M, KS, RS?
How long does each size puzzle take to assemble?
Who are the puzzles suitable for?
What do I do with completed puzzles?
Custom Taxes
WILL I HAVE TO PAY INTERNATIONAL TAXES & DUTIES?
Your order may be subject to import duties and taxes, which are levied once a shipment reaches your country. The general amount for the duties and taxes fee is about 15 % of the dollar amount of the merchandise. However, this is just a general guideline and may vary depending on the country to which the order was shipped. You should contact your customs office for specific amounts and percentages.
Unidragon cannot control and is not responsible for any duties/taxes applied to your package. You will be responsible for paying additional charges for customs clearance. Customs policies vary widely from country to country; please contact your local customs office for further information. Note, in rare occasions custom agents may delay delivery of some packages.
PLEASE PAY ATTENTION: Due to big dimensions of the package you will pay customs and import taxes. The amount of taxes depends on your country's laws. We are not responsible for them.