Unidragon Kids World Map
1
Great training for fine motor skills and spatial imagination.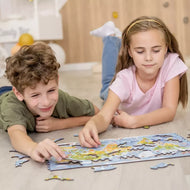 2
Animal, bird and ocean figurines are an incredibly exciting build!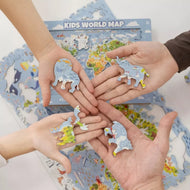 3
Wide and solid details that are convenient for children to play with.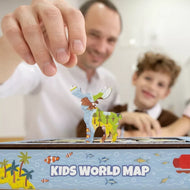 4
High quality HDF wood material is strong and durable.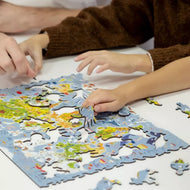 5
Author's illustration with many characters and cute nuances that can be considered endlessly!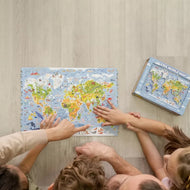 6
A colorful premium wooden box with a 3D map on the lid makes the puzzle a great gift.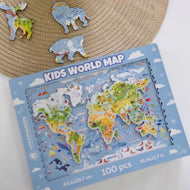 Custom Taxes
WILL I HAVE TO PAY INTERNATIONAL TAXES & DUTIES?
Your order may be subject to import duties and taxes, which are levied once a shipment reaches your country. The general amount for the duties and taxes fee is about 15 % of the dollar amount of the merchandise. However, this is just a general guideline and may vary depending on the country to which the order was shipped. You should contact your customs office for specific amounts and percentages.
Unidragon cannot control and is not responsible for any duties/taxes applied to your package. You will be responsible for paying additional charges for customs clearance. Customs policies vary widely from country to country; please contact your local customs office for further information. Note, in rare occasions custom agents may delay delivery of some packages.
PLEASE PAY ATTENTION: Due to big dimensions of the package you will pay customs and import taxes. The amount of taxes depends on your country's laws. We are not responsible for them.